Email Event Alert. Email newsletters are sent out about 15 to 20 times per year to remind subscribers about upcoming Rainsville-area events.
Subscribe to Email Event Alerts
New business members for 2019 include:   Southern Paws Grooming, Afternoon Drive Home Talk Show, Trading Post Western & Outdoor Fort Payne, DeKalb Urgent Care & Wellness Clinic, Rehab Partners of Rainsville,                                               The Jackson County Legislative Delegation
Ribbon cutting for the new addition at Black's Tire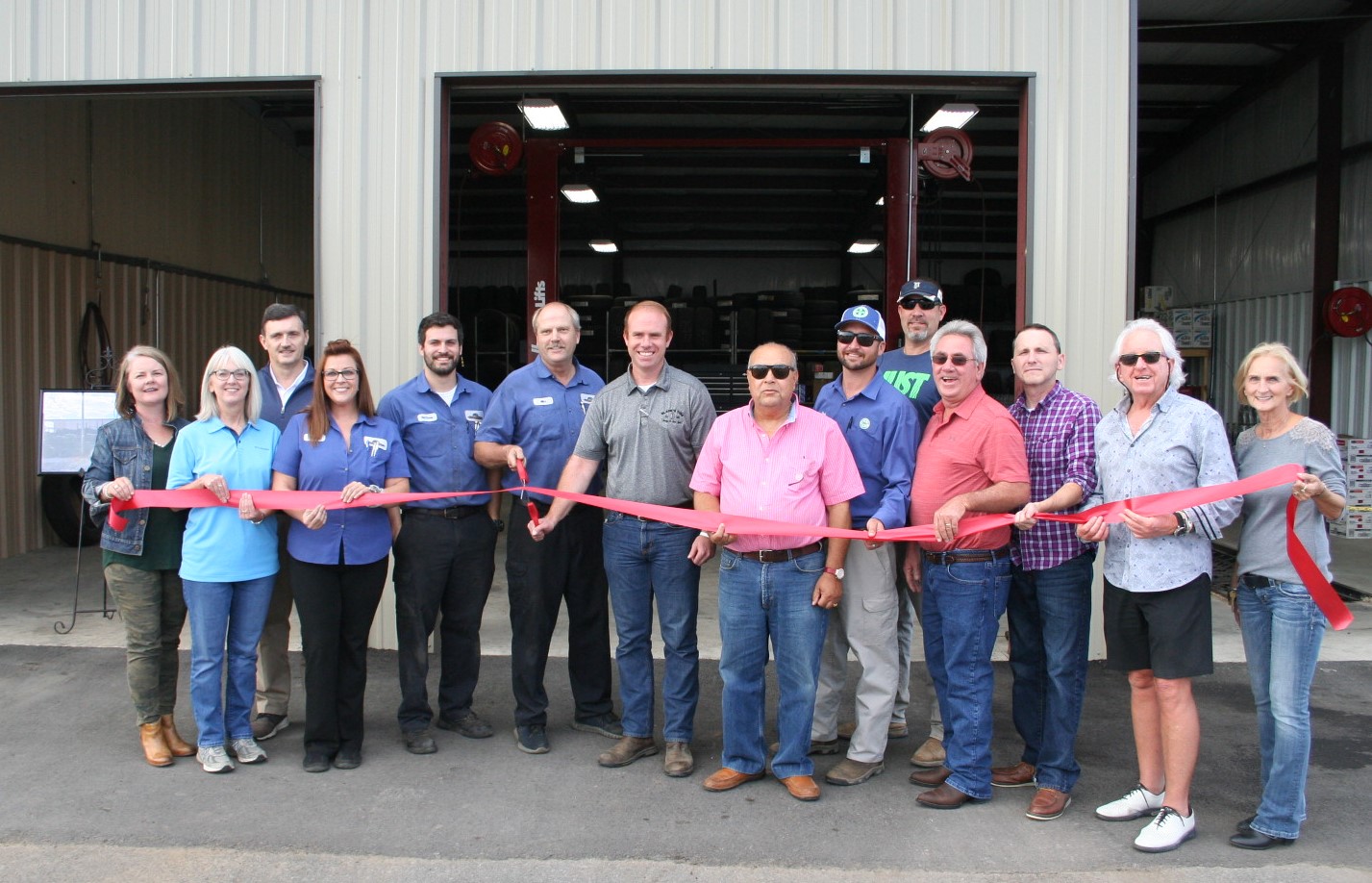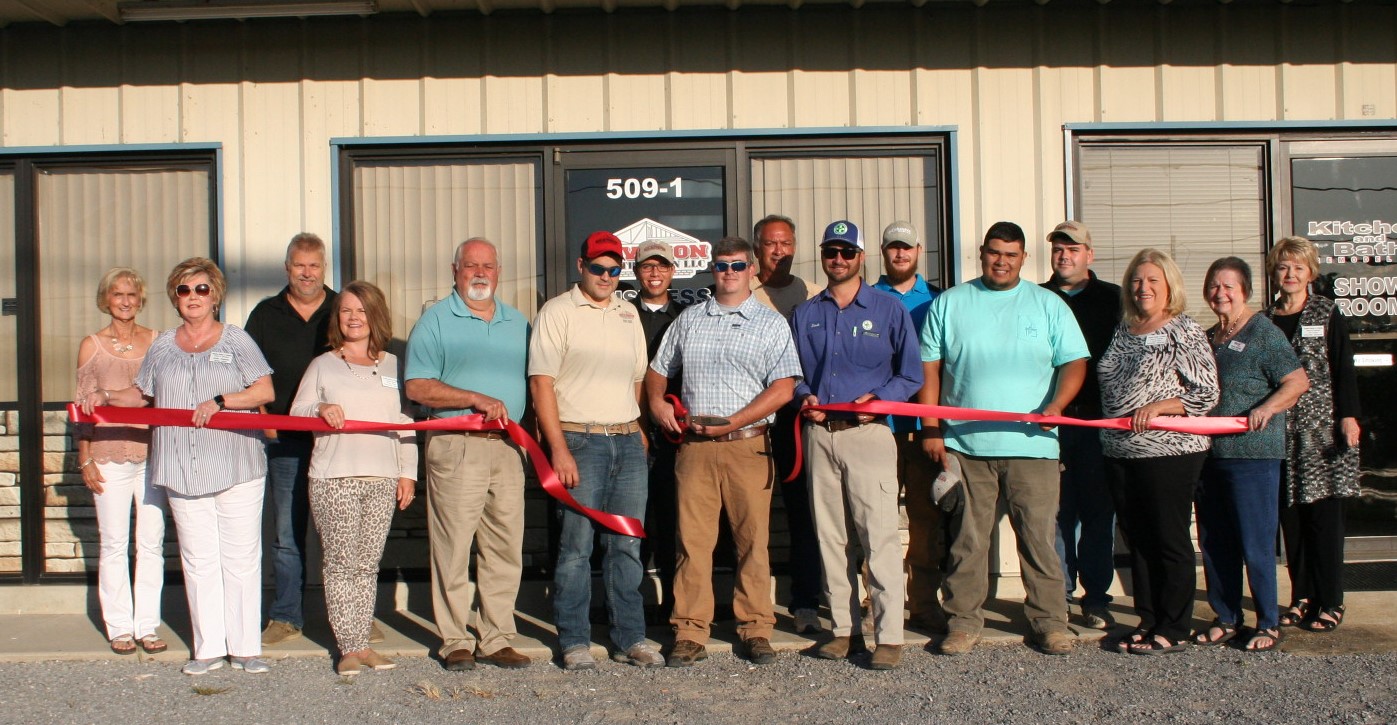 Sandy Goff, Linda Samples, Jeff Starbird, Ruth Dukes, Mayor Rodger Lingerfelt, co-owner: Chris Dabbs, Jacob Chapario, co-owner: Dustin Dabbs, Edmond Santiago, Councilman Tristan Smith, Alex Gonzalez, Josh Dabbs, Carol Hiett, Doris Hobbs, Ina Lloyd
Pictured L to R
Nancy Nance, Jon Fossett, Hill White, Mayor Rodger Lingerfelt, Linda Samples, Russ Wilson (owner), Elizabeth Bullock, Luke Strickland, Jeff Starbird (general manager), Rob Wilson (owner), Chief Kevin Smith, Revenue Officer Matt Crum,
Captain Tim Devlin, Tara Wilkerson, Pam Clay, Councilman Marshall Stiefel, Sandy Goff, Ashley Rosson.

Dr. Morgan Goss, husband David, daughter Addie, Dove staff, Mayor Rodger Lingerfelt, Councilmen, Bejan Taheri, Rickey Byrum, & Derek Rosson, Dr. Jason Barnett, Sandy Goff Rainsville Chamber, family & friends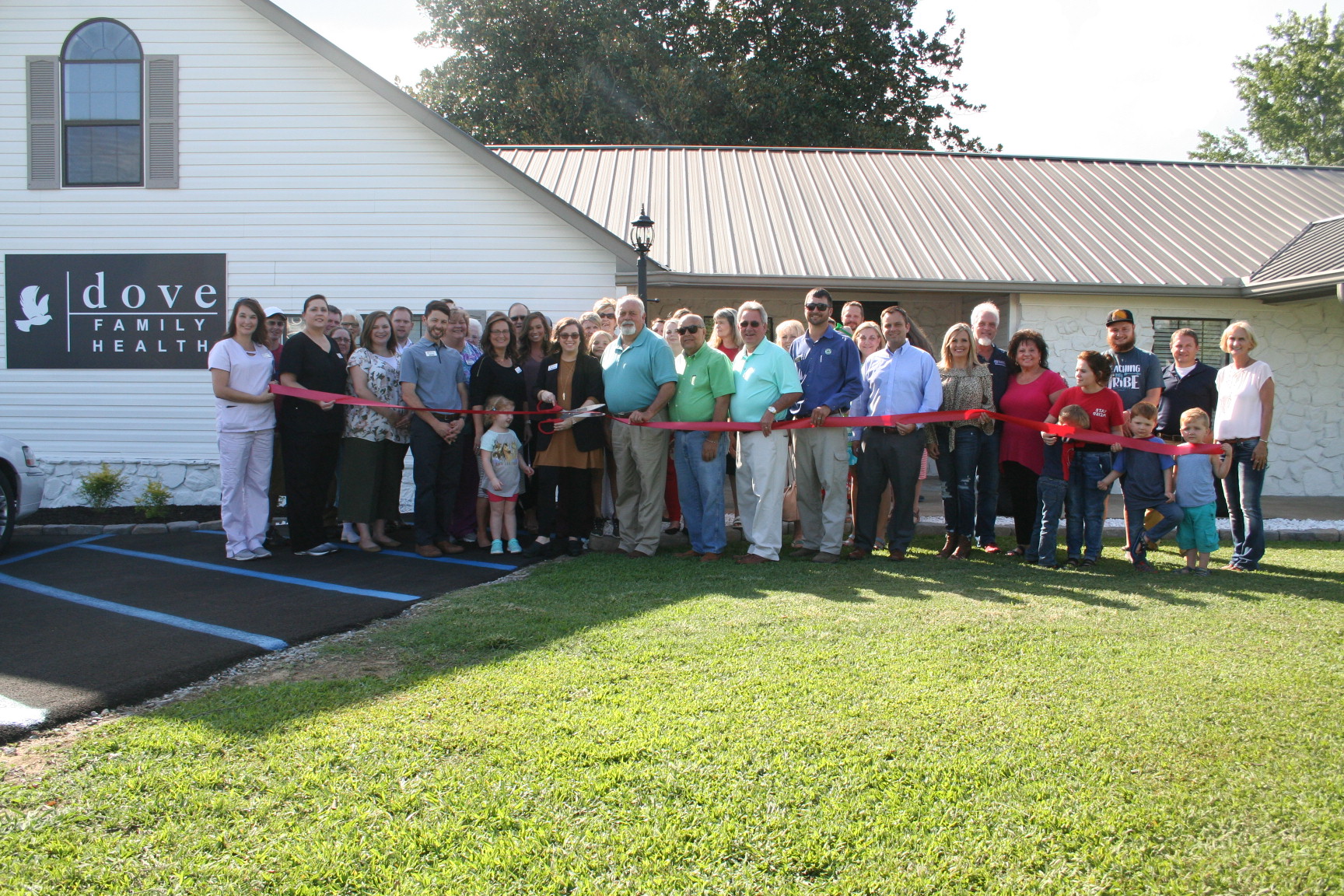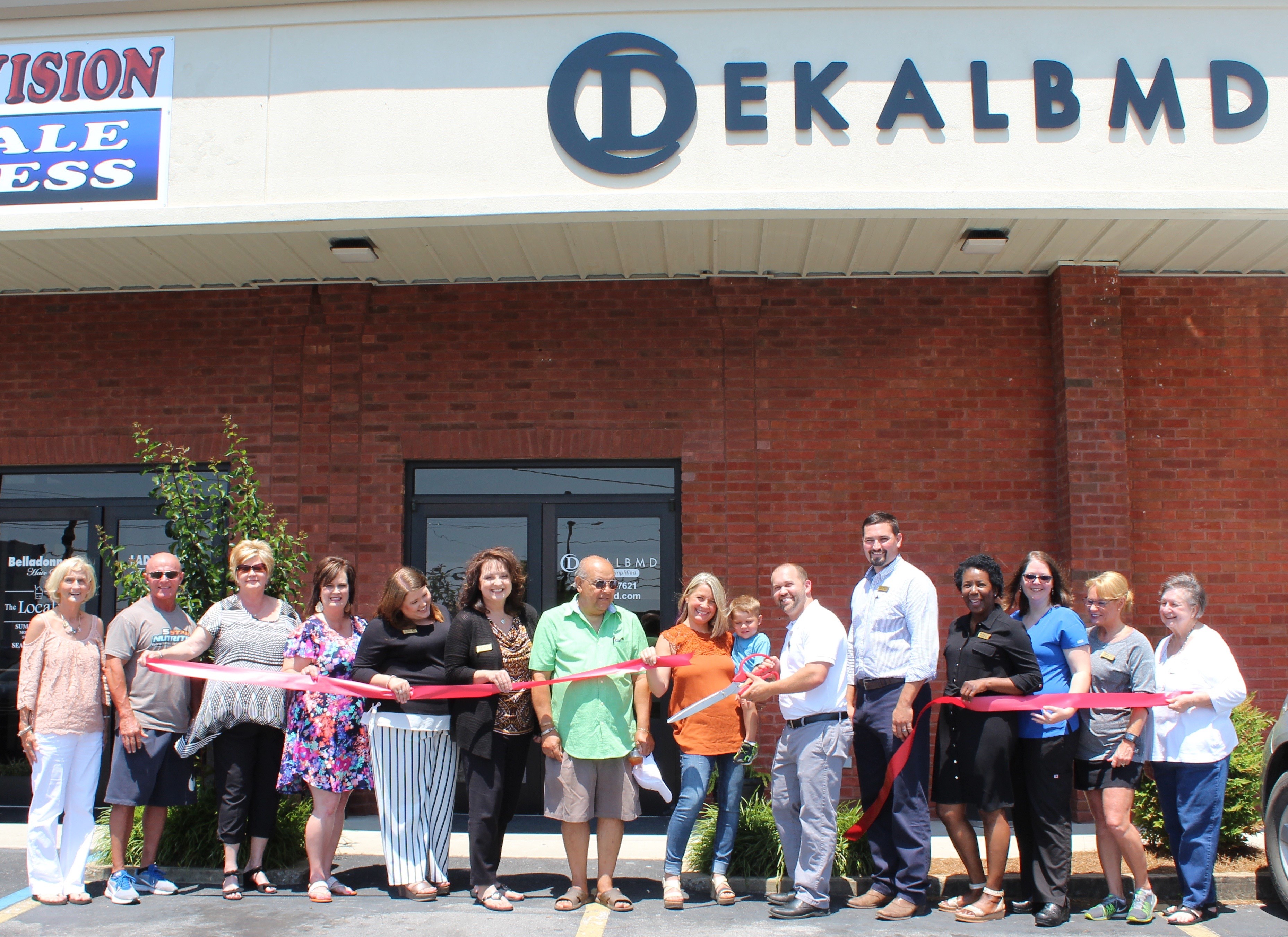 Pictured L-R: Sandy Goff, Davy Willingham, Linda Samples, Marla Jones, Megan Guffey, Bejan Taheri, Ashley Williamson, Hays Williamson, Dr. Chad Williamson, Patrick Tatum. Vernessa Steele, Pan Ogle, Teresa Buckles, Doris Hobbs
The Local Freeze Ribbon Cutting, April 24, 2019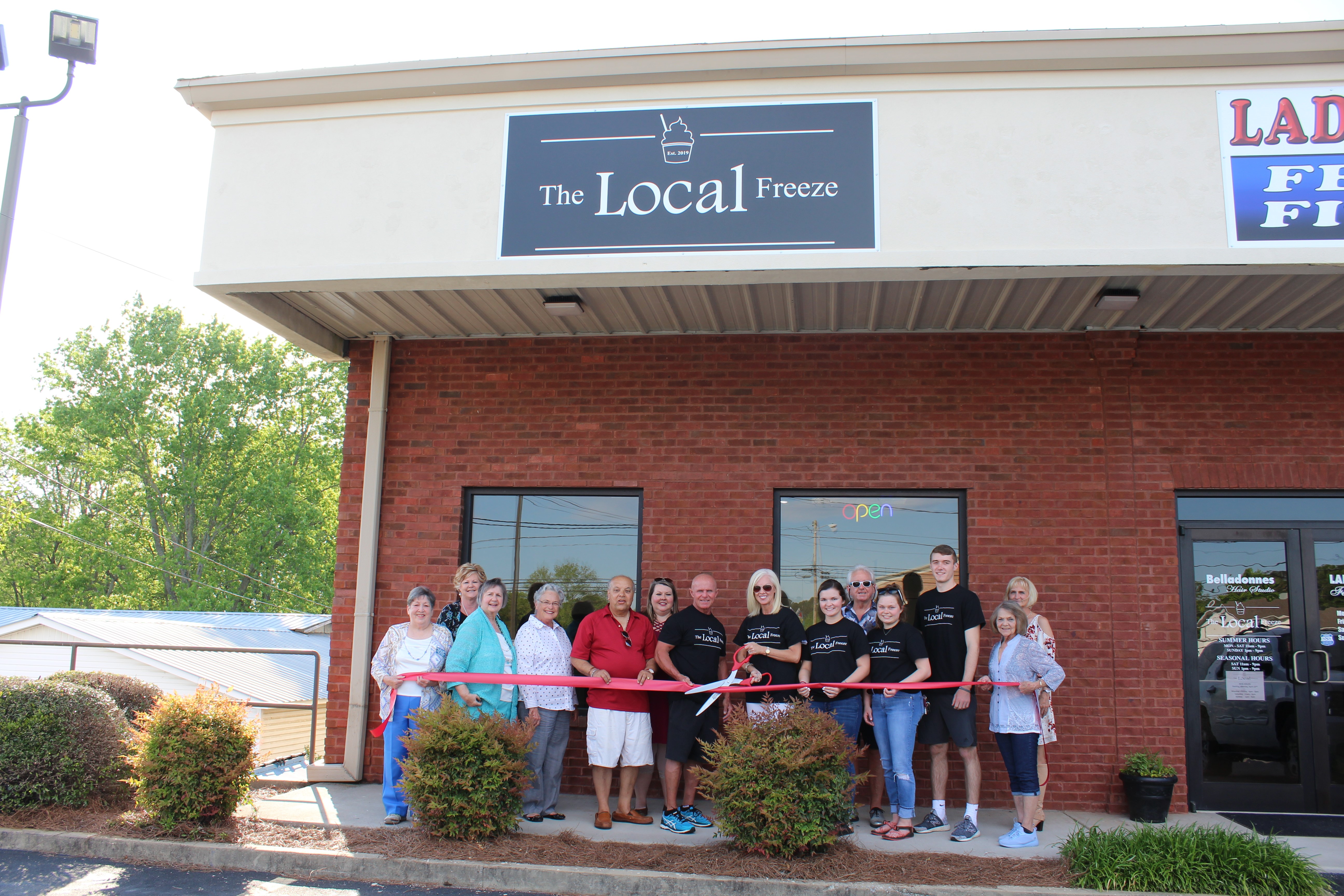 Linda Robertson, Linda Samples, Doris Hobbs, Mary Barrontine, Bejan Taheri, Mandi Cooper, owners: Davy & Pam Willingham, Logan Phillips, Jerry Clifton, Lauren Hall, Caden Mullican, Paulette Johnston, Sandy Goff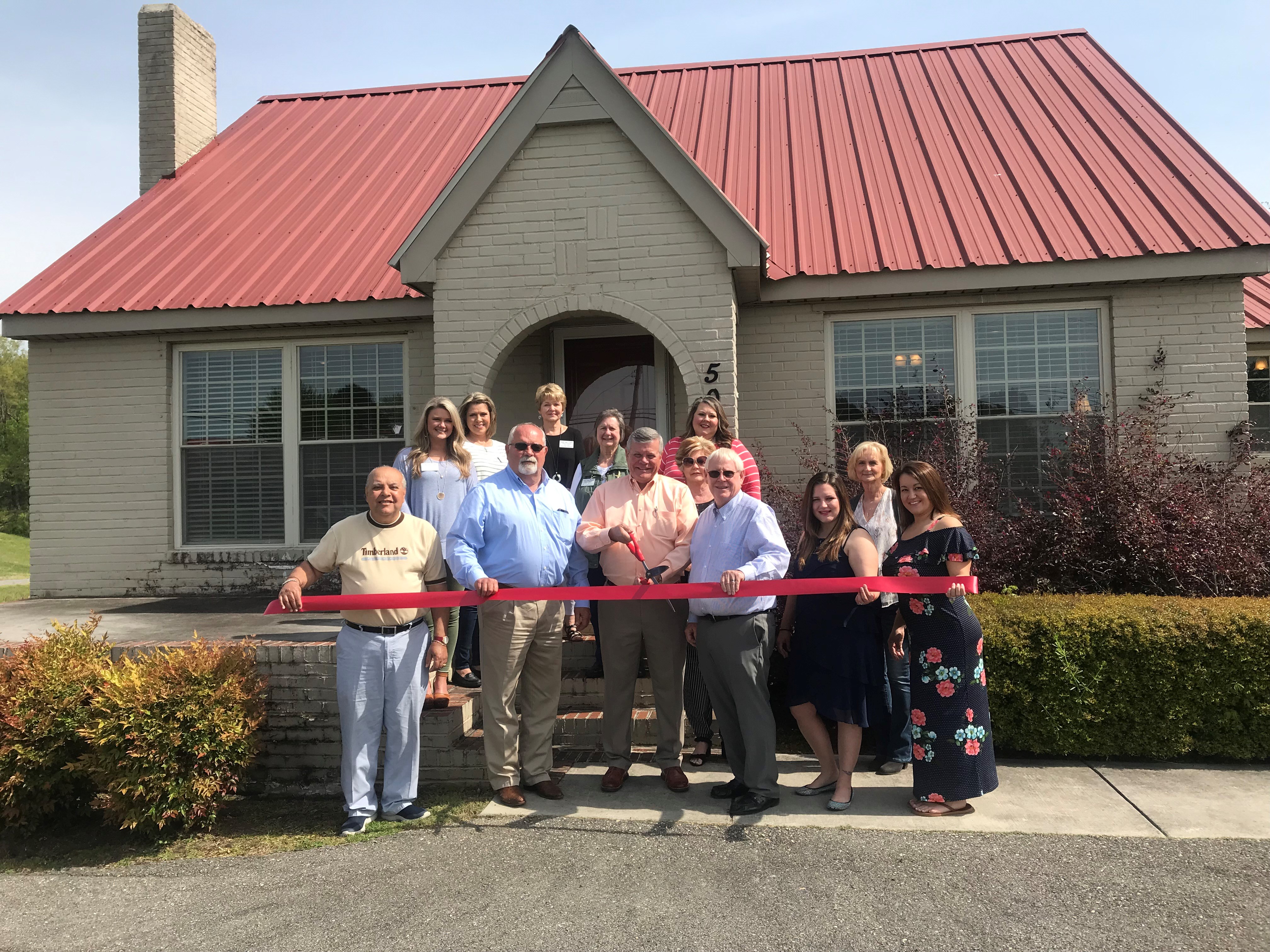 1st row: Bejan Taheri, Mayor Rodger Lingerfelt, Mike Isom, Dwight Hixon, Victoria Schultz, Amber Obenlander
2nd Row: Kaysie Price, Rhonda Whidbee, Ina Lloyd, Doris Hobbs, Mandi Cooper, Linda Samples, Sandy Goff
Ralph Hall, David Holt, Linda Hall, Derek Rosson, Sue Gann, Vickey Ollis, Bonita Wilborn, Amie Martin, Patsy Overby, Owners, Sherry & Arlon Blevins, Bejan Taheri, Kayron Guffey, Taylior Freeman, Avery Samplesl, Rahcel Givens, Representative Nathaniel Ledbetter, Ina Lloyd, Doris Hobbs, Nick Hall, Brandon Freeman, Sammy Smith, Dr. Marvin Barron, Ricky Byrum, Mandi Coope, Bertie Ollis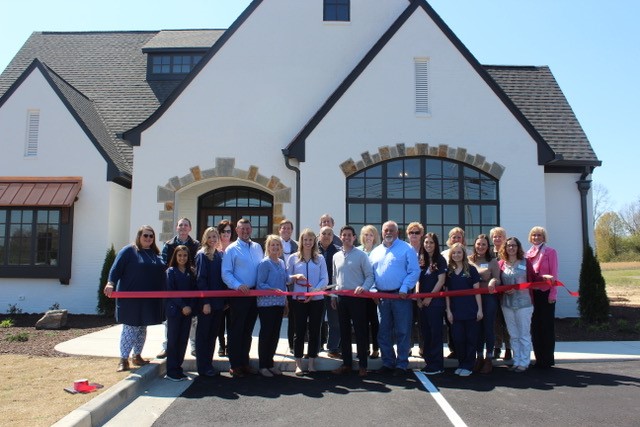 1st row: Mandi Cooper, Morelia Millan, Tiffiany Leath, Mike Simpson, Sara Simpson, Dr. Emily Carter, Dr. Jared Carter, Mayor Rodger Lingerfelt, Erica Shell, Leah Emerson, Lydia Rastall, Khara Wynn
2nd row" Marshall Stiefel, Marla Jones, Clint Kirkland, Dr. Bennett Tucker, Bejan Taheri, Sandy Hallmark, Linda Samples, Carol Hiett, Ina Lloyd, Sandy Goff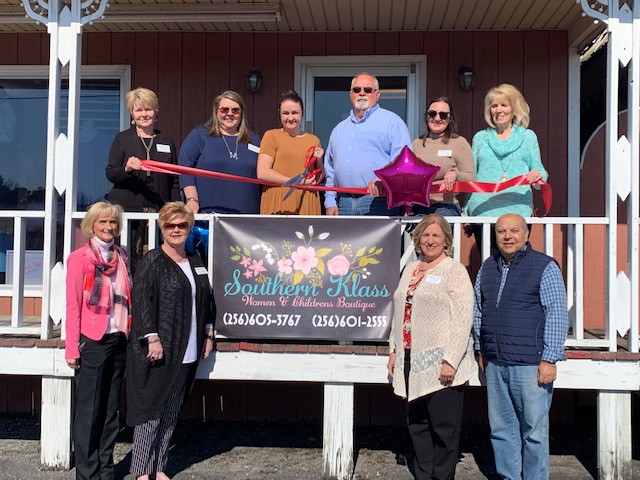 Ribbon Cutting for Southern Klass Women & Children's Boutique, 14 Rains Ave. Rainsville.
Top Row: Ina Lloyd, Mandi Cooper, Tabitha Chaparro (owner), Mayor Rodger Lingerfelt, Lydia Rastall, Sandy Hallmark
Bottom Row: Sandy Goff, Linda Samples, Carol Hiett, Bejan Taheri
Go by and see Tabitha and her selection women & children's clothing, and jewelry.
Ribbon cutting for Cricket Wireless, Rainsville Chamber of Commerce newest member, located at 25 Main St. W., the intersection of Highway 35 & Highway 75.
Stop by and visit with Taylor and Donny.
In photo, L to R, Kaysie Price, Ina Lloyd, Linda Samples, Doris Hobbs, Marsha Crawford (district manager), Mike Roadman (Cricket Corporate), Taylor Ramey (store manager), Donny Clark, Mayor Rodger Lingerfelt,
On January 17th, the Rainsville Chamber of Commerce held their annual banquet and honored the 2019 person of the year "Rodney Williams" and the 2019 business of the year "Farmers Telecommunications Cooperative, with CEO Fred Johnson"
Left to Right: Karamie Bodiford, Bianca Smith, Niki Haney, Katie Redden, councilman Bejan Taheri, Mayor Rodger Lingerfelt, Dr. Lee Trott, Steven Bell, Doris Hobbs, Linda Samplesl, AshLee Vaughn, Lydia Gifford, Marla Jones, councilman Marshall Stiefel, Rhonda Whidbee, Sandy Goff
The Rainsville Chamber of Commerce welcomes Toki Sushi & Steakhouse as a chamber member
Pictured (L to R), Sandy Hallmark, Josh Wigley, Jason Zhad, Joey Hicks, Summer Tang, Dr. Bennett Tucker, Shou Jin, Khara Wynn, Kathleen Lin, Linda Samples, Yan Chan, Marsha Graves, Linda Robertson, Tina Wells, and Sandy Goff