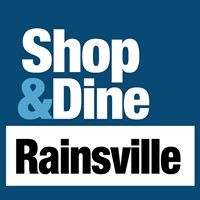 Rainsville Chamber of Commerce
Find Rainsville Businesses
Browse our chamber member listings
Looking for an accountant, electrician or other local business? Browse our listings by category to find one to fit your needs.
Recent Chamber News
Find out the what's happening at the chamber
Visit our news page to learn about ribbon cuttings, announcements, new members and more!
Events Calendar
Browse our list of upcoming events
From equestrian competitions to concerts, and from public forums to college plays, Rainsville area events are featured on the EVENTS page at rainsvillealabama.com.
Welcome new members!