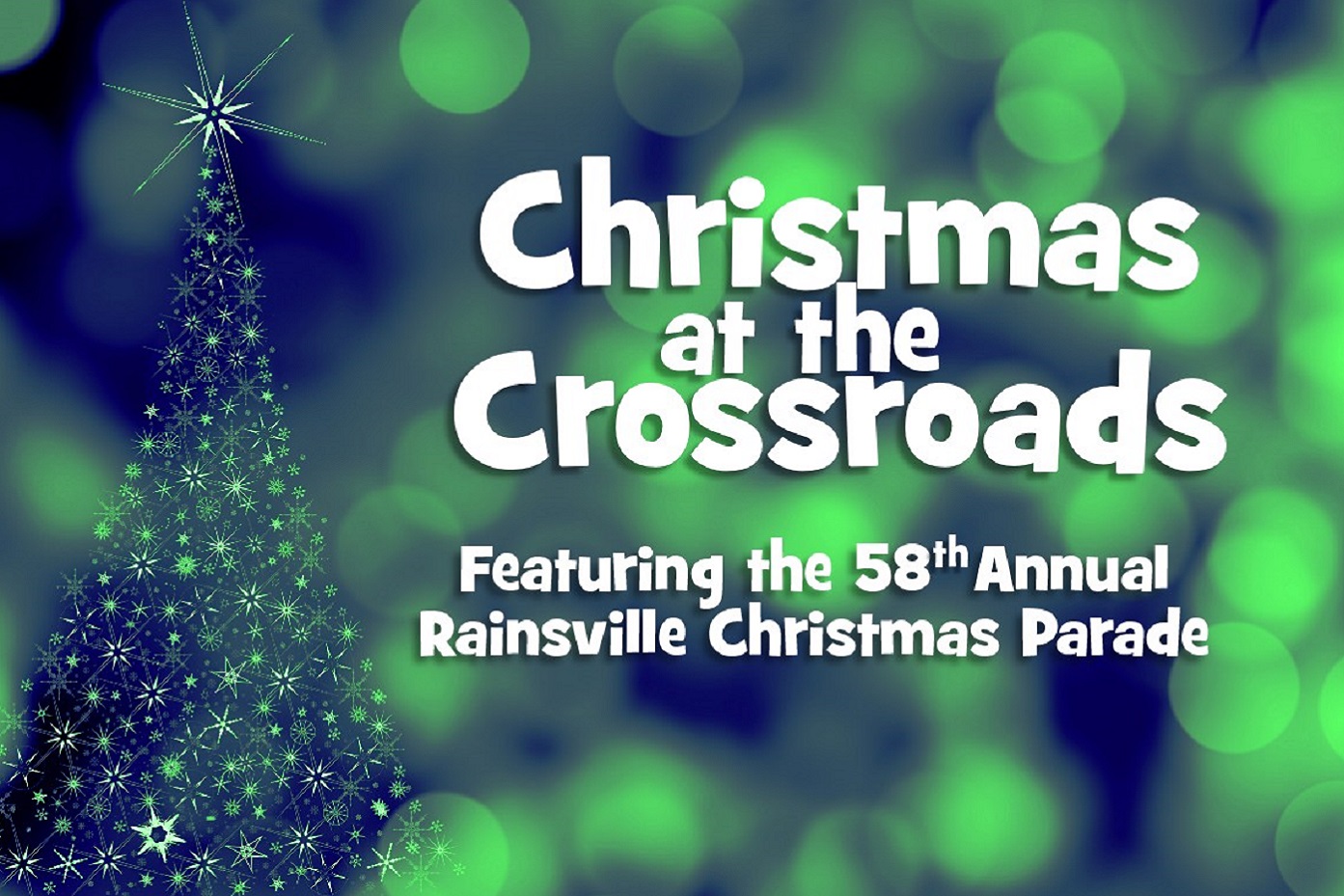 December 9th activities
The 58th Annual Rainsville Christmas Parade will be held at 4 p.m. on Main Street (Alabama Highway 35) with line up starting at 3 p.m.
The Tom Bevill Enrichment Center will host an open house from 1 to 3 p.m. featuring activities for children including visits with Santa, ornament painting, and coloring. Enjoy free hot chocolate and cookies while they last. See the Open House Facebook event page.
All parade entries need to preregister
There will be a float contest with a $500 top prize
All floats, vehicles, horses, etc. should preregister for the parade. There is no cost. Non-commercial participants such as churches, school clubs, volunteer rescue squads or other non-profit organizations will be entered in our contest for non-commercial floats for a chance to win $500 for first place, $300 for second, or $200 for third.
Fill out a form in your browser or on your desktop
(not compatible with all browsers; to fill out on your desktop, right-click to save to your computer and then open with Acrobat Reader, Apple Preview, etc)
Download a blank registration form
Get the form in Word format
The entry form is also available at the Rainsville Chamber office. The deadline to enter is Wednesday, December 6.
Bring the whole family
The parade will feature the Plainview High School Marching Band, floats, vintage autos, Santa Claus and more. It will travel for about a mile on Main Street starting at Sam Ellis Drive and ending near the new ACE Hardware, but we recommend watching it somewhere between Boykin Tractor and Casa Poblano's Mexican Cuisine.