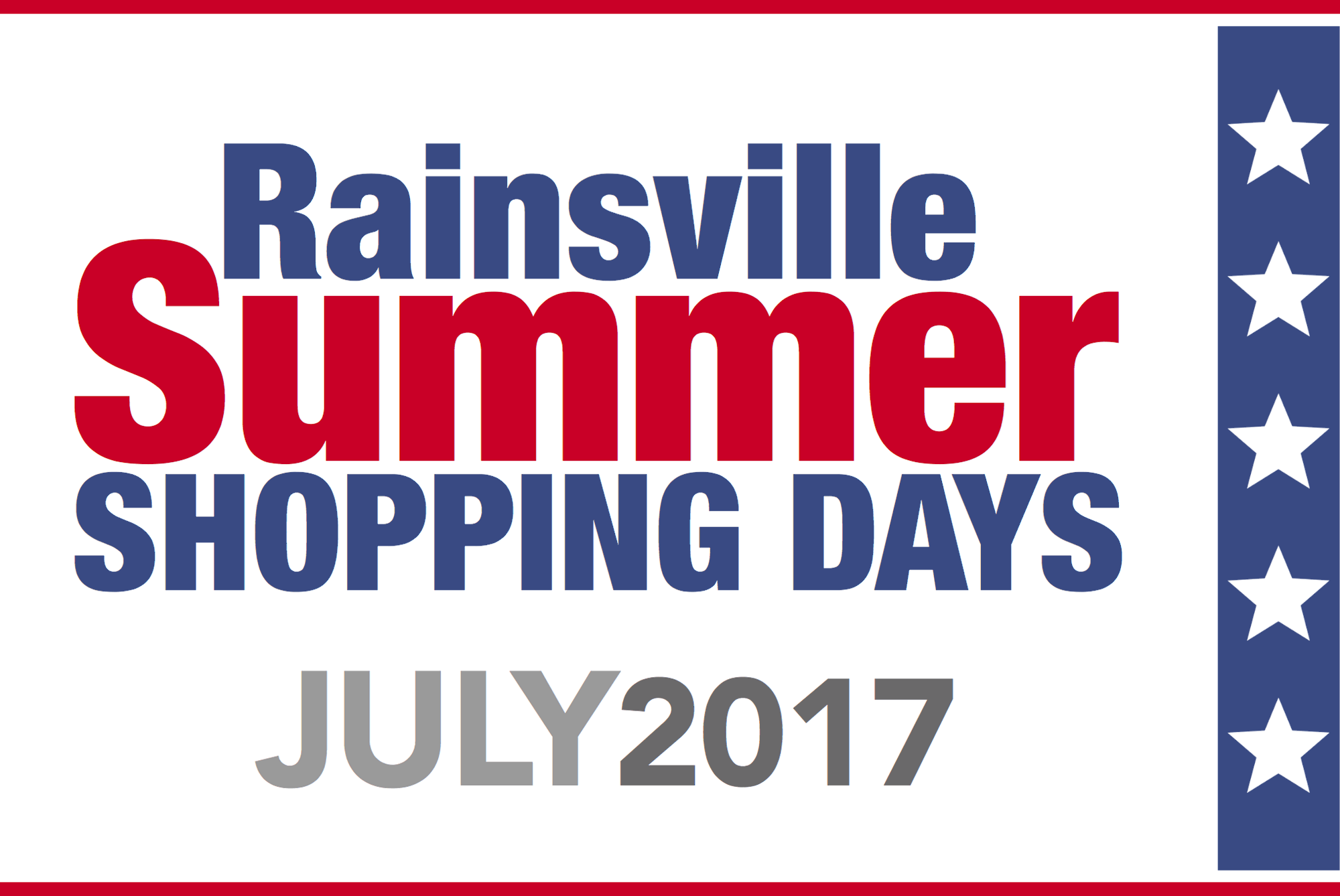 2017 Summer Shopping Days
The 2017 Summer Shopping Days promotion has ended. But please continue to use the lists, links and maps below to help plan your late summer shopping adventures.
$250 prize information
*Shoppers may register to win $250 worth of Chamber Bucks. The contest is sponsored by the Rainsville Chamber of Commerce, Inc. The Chamber will provide the winner with five $50 certificates that can be used like cash at participating member retailers. That means the winner may use the certificates at up to five stores or use them all at one place.
The contest registration period will be from June 30 to July 30. You may register for the prize one time per visit per day at each store that you visit. No purchase necessary.
The winner will be selected by random drawing on or around July 31, 2017. Detailed instructions about where and how to redeem them will be provided to the winner.
The Chamber reserves the right to alter the contest timeframe, drawing date and/or other contest details. The list of participating stores is subject to change and some stores may not offer the opportunity to register for the contest each day during the entire month of July.